It's not very often that a review comes along that is strictly for Moms--especially us homeschooling Mommas. But that is exactly the demographic that
Flourish: Balance for Homeschool Moms
, from
Apologia Educational Ministries
, was written by, for, and to.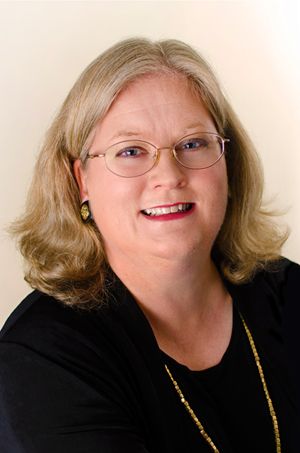 Flourish
($15) is a beautiful soft-cover, 288-page book written by Mary Jo Tate, a homeschooling Momma herself, who was deep in the same trenches that many of us live in, but suddenly found herself single with four children to raise, feed, and teach. Ms. Tate shares in her story how God provided for her family and showed her how to move forward, and to flourish at home. She then shares what she learned through that difficult time with us through her words in this book.
Flourish,
for me, was a bit different than many homemaking "how to" books that I've devoured in the past. I feel like there are a bunch of books that tell me to "strike a balance" in my life, or to "stop trying to be Supermom". However, in this book I've found some actual practical tools and ways to find the balance I've been searching for, and to realistically let go of the Supermom mentality.
Let me tell you a little bit about how that goes.
Ms. Tate uses what she calls the "FREEDOM Toolbox", helping us Mommas learn how to Focus, Reflect, Educate, Eliminate, Discipline, Organize, and Multitask (which may be a bit different than what you are thinking it is), so that we can more effectively streamline our responsibilities and our days. She encourages us to keep a time log (for a week!) and keep track of where our time actually goes on a daily basis. She offers us varied ways to keep to a schedule (for us super Type A Mommas) or a routine (for those of us who aren't). She helps us deal with interruptions, bad attitudes, and even has a chapter entitled "Oxygen Masks and Monkey Bread Days".
How can you not love honesty like that?
One thing, though, that spoke to me while reading
Flourish
was Ms. Tate's section on goal-setting. It really struck me right between the eyes. I do plenty of goal-setting for my children and in our homeschool. I don't do so much of it for myself. Except maybe for the Supermom kind.
This was hard. It kept me at a bit of a standstill for a while while I did a bit of self-searching to discover what goals I actually do have for myself and my life. And to Think Big, as
Flourish
encourages us Mommas to do. Truth be told, I'm still working on that a bit. But it's a fun, yet important, thing to think on and work toward.
Another part of the book that was very helpful for me was one of the Appendices. In it, you find many (all) of the forms that Ms. Tate recommends filling out throughout the book. There are things like self-evaluations, the aforementioned Time Log, questions to help us find our Big Dream, Yearly Review and Yearly Goals, a monthly calendar, and a weekly plan sample page. I didn't use the pages in the book (in the interest of full disclosure), due to the smaller size of the page and the larger size of my handwriting, but if you have the same problem, you can also download copies of the form from a website given in the book. The forms that were most helpful to me were the Time Logs, which I mentioned before.
Doing the Time Log was challenging. I kept arguing with myself, saying "but this isn't a typical week". I realized, though, that there are very few "typical weeks" in the life of a "typical" homeschool Momma, and I am no exception to that. So although my Time Logs were done in a "not typical" week, they are probably pretty accurate for what my weeks are like.
And all I have to say about those logs and that week is "Wow".
I learned a lot about how I spend my time. And I learned a lot about how I would like to spend my time. And how I can help myself to "find peace in the space between my ideal and my reality", which is a phrase that Ms. Tate repeats often throughout her book.
I am very excited about this book, and although it was a quick read, for the most part, I have slowly started to go through it again--this time with a highlighter and some sticky notes. I will be making it an every-year part of my homeschool planning, and I have been incredibly encouraged by it. There are some pieces of it that are not as applicable to me at this time in my life, although, as Ms. Tate suggested, I read through them anyway to gain a different perspective. For example, she devotes an entire chapter to single moms, and another to those homeschooling moms who run home businesses.
I encourage you to check out
Flourish
for yourself, but don't just take my word for it. Several of my Crewmates reviewed it as well, so make sure to see what they had to say. Also, you can look through the
Table of Contents, or read a sample of the book
at the Apologia website, and find more information on
Facebook
and
Twitter
.