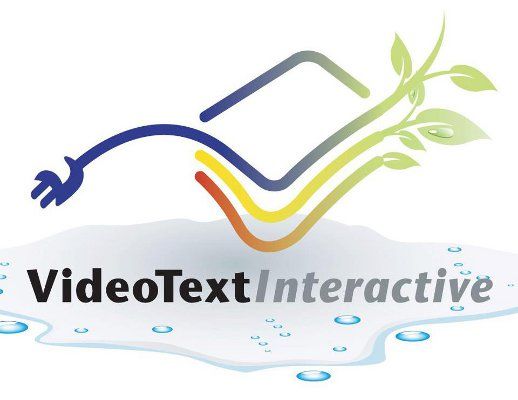 If you have read ANY of my posts, just about, you know that we are definitely NOT big math fans in our home. At all!
However, I understand very well that math education is a much-needed evil that has to be done. And for my 8th-grader, planning the course she wants to take through high school, so is Algebra.
Great. Especially since she hasn't technically started Pre-Algebra yet.
But when I started investigating
VideoText Interactive
, I was intrigued.
What Is VideoText Interactive?
VideoText Interactive is a company that offers an interactive, video-based strategy for teaching Algebra or Geometry. The interesting thing is that their Algebra course covers PreAlgebra, Algebra I, and Algebra 2, and their Geometry course covers Geometry, Trigonometry, and Pre-Calculus.
In one course!
The courses are set up to start with a video lesson, which typically starts with showing the objectives for the lesson, and is followed by the lecture--the short lecture. Through the lecture and examples being done on the screen in front of the student, the material is taught and explained.
After the video lesson, the remaining parts of the course are available to either see online or to print out. Those include the Course Notes, the WorkText, and the quizzes and tests.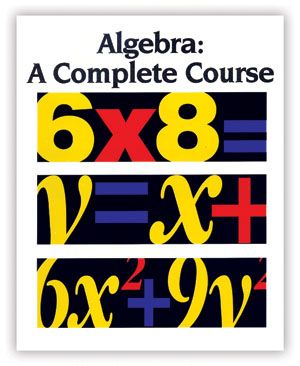 What Did We Receive?
After looking through the website, especially the visual labeled, "
Is My Student Ready for Algebra?
", I decided to try the
Algebra course
, even though my daughter hadn't started Pre-Algebra yet. It was the right decision. It seems that in traditional Algebra programs, there is a great deal of "re-learning" of some of the same concepts. With VideoText Interactive, they take these concepts and ensure that the child masters them--"starting at the beginning and ending at the end" (
from their website)
.
We received online access to the entire course, which includes:
--176 video lessons (that are mostly 5-10 minutes).
--360 pages of Course Notes. These are often word-for-word some of the most important concepts or some of the examples given in the lesson.
--590 pages of the Student WorkText. This includes additional examples and descriptions of concepts, as well as problems for the student to complete that correspond to each lesson.
--Solutions Manual, which shows step-by-step solutions to every problem.
--Tests, both for individual lessons and for unit reviews. There are two different versions of each test, which comes in handy if a child does not do well on one and they need to review the lesson and then test again.
On the website, you also have access to
extra practice problems
, progress checklists, graph paper, and curriculum pace charts. The pace charts cover how to complete the program in one, two, or three years.
How Did We Use This?
We were able to login and immediately begin using this program when we received it. It did take a bit of trial and error before we got the process down smoothly, but let me tell you how we are using it now:
1. If there is a quiz for a lesson, we do it first thing the next session. For example, if we completed Lesson 7 on Monday, we start Tuesday with the Quiz for Lesson 7. I will typically print out a week's worth of lesson notes, worktext pages, and quizzes ahead of time. At first we tried to use it all online, but both Turtle and myself like to have printed pages in front of us. However, that is a ton of printing, so be forewarned.
Also, there is some kind of weird glitch when using the program from Mac notebooks sometimes that causes the pages to be upside down--not the video lessons, but the printable pages. My iMac didn't do that, and there is a way to fix it, but for us, it was just easier to print out the pages we needed.
2. After checking the quiz, we either re-did the previous day's lesson (only necessary once), or went on to the new lesson.
3. Turtle and I would watch the video lesson together. She took notes and I would question her on her understanding of the concept. VideoText Interactive recommends viewing the lesson with your student, and pausing it often to discuss the concepts that are being taught.
4. Then, I would show her the notes that VideoText Interactive provided. She would review those with what she had, in case she had missed something.
5. Next, she would do the WorkText problems--usually only the odds or the evens, depending on her level of understanding. We would check these together.
Done. Each session would take twenty - forty minutes, depending, honestly, on Turtle's cooperation level of the day.
What Did I Think?
Let me tell you--this is not the way I remember Algebra. My experience involved chalkboards and a droning teacher and first period nightmares.
Turtle's experience so far has been lounging on her bed, watching a very enthusiastic guy making his lessons short and sweet and to the point.
And the way he is teaching the concepts, while also foreign to me, has really struck gold with my kiddo. It started with him talking about "mathematical parts of speech", and "translation of mathematical symbols". My Turtle is very much literary-based, and she really seemed to understand math in general much better when it was explained to her in "non-math" terms.
I loved that the problems were all worked out in the answer key. It's been a long, long time since I've had to do Algebra myself, so it really helped to have it all written out for me. I also liked that there were two forms of all of the tests, so that we were able to have Turtle re-take a test when needed.
We will continue to use VideoText Interactive, and have her enter high school next year with an Algebra I credit up her sleeve.
On a side note, I had to contact VideoText Interactive to get a clearer picture of exactly which modules counted for Algebra I vs. Algebra II, and the tech that I spoke with was very friendly and helpful. I left a message, but was called back almost immediately and given excellent customer service.
What Did Turtle Think?
"It was easy for me to learn and, as math goes, it was fun. I didn't like how long the videos were, but I like how there was the quiz afterward that made sure you understood. I kind of liked the whole way it was set up, but sometimes it was hard to login, and maybe it would be better if it was just on a CD." (Turtle, age 13).
I don't usually elaborate on what my kiddo's say, but I have to interject here. The video aren't long--I think the longest we saw was seven minutes, so maybe take her griping with a grain of salt here. She just doesn't like to do math. And there is a DVD option. However, I much prefer the online version--as she can do her math wherever. we. are. Also, probably why she would prefer DVD, haha!
For More Information:
To receive just what we did, it is the
Online Algebra Modules A-F
, and it sells for $299, which includes licensing for two students. A student license lasts for three years from the time it is activated, and an additional student can be added for $49.
VideoText Interactive offers a 30-day money back guarantee on their online programs. You can also order the modules separately, or on DVD. All of the pricing information can be found
here
.
Printed copies of the Student WorkText, Course Notes, and the Solutions Manual can also be ordered. I may go that route, as my printer is getting quite a workout so far!
You can watch
sample video lessons
or even sign onto the online program as a guest to see some lessons before you buy.
If you'd like to hear what my Crew-mates thought, make sure to stop by some of the other reviews.