I think that maybe I've mentioned before how much my Bug loves to use the computer (and the DS, and the Wii, and my iPhone, but I'm getting off-topic here...). Since he loves it so much, I'm constantly on the lookout for educational websites that he can play and not realize that I've tricked him into learning something!
We had the chance to review
Reading Kingdom
, and I was hoping that we had found such a website.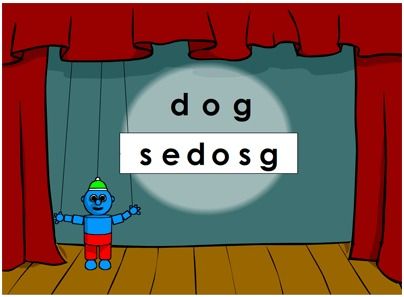 Reading Kingdom is a "
fun, easy-to-use online program that teaches
children 4-10 years old how to read and write to a third grade level." This program uses a method by Dr. Marion Blank, of the Light on Learning Institute at Columbia University, that teaches more than just phonics. It teaches six skills together: sequencing, writing, sounds, meaning, grammar, and comprehension, so that they reinforce each other throughout the lessons. While all of this teaching is going on, kids are playing games and earning points to get to different "rewards".
Reading Kingdom begins with a full evaluation of the child, to make sure that they are placed in the most appropriate level for their lessons. After the evaluation is completed, the child is placed and the program will skip over words they can already read and write, offer tutoring techniques throughout the lessons, and include a Progress Check at the end of each level of teaching (there are five). Most children will progress through the program in 12-15 months, depending on usage.
One part of the evaluation focuses on more simple readiness items, such as visual sequencing and basic keyboarding skills, which are necessities to just be able to be successful in using the program itself.
At the end of the evaluation, and of every session after that, there is a huge amount of feedback offered to the parent.
This shows that my Bug is 26% through with Level 1, and 21% done with the entire program. The checkmarks show sections he has completed, while the ladders show what is in progress. The sunshine shows excellent progress, the balloons show sections not needed, and the clocks show what sections have not been started yet.
Each of these items can be clicked on for much more specific feedback, down to evaluations on certain words, but this screen is the one I used most often to get a good snapshot of what Bug was doing.
What Did We Receive?
We received a full year subscription to Reading Kingdom ($19.99 / month or $199.99 for the year for one student). If you want to add additional students, you will pay $9.99 / month or $99.99 for the year for each additional child. Although my 6 year-old can read above a third-grade level, he has not yet learned, or been interested in learning, how to write or spell words.
How Did We Use This?
We used Reading Kingdom several times / week over the course of this review period. At first, Bug and I sat down to "work" together. I say "work", because Reading Kingdom is very adamant about parents / teachers NOT helping their kiddos with the lessons or the evaluation. The program wants to get the most accurate information possible about what the child can and can't do, so I got to keep reminding Bug that "remember, Mommy isn't allowed to help you with the answer". (More about how this went over with him later).
The evaluation took us several sessions to get through. Bug would typically work for 15-30 minutes in each session, which was usually just enough before he began to get a bit frustrated. Although he reads and understands very well, he has not had much experience with keyboarding. His evaluation picked up on that, and he was sent to Letter Land, for some lessons on finding letters on a keyboard.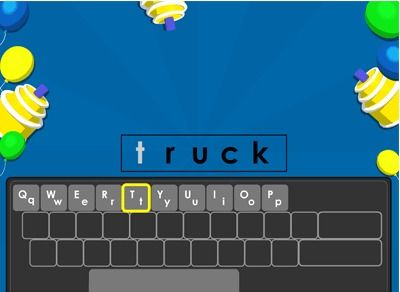 After gaining more competency with his keyboarding skills, Bug was able to enter Level 1 of the program. Level 1 introduces 36 new words and six books. Each word is introduced and taught through a series of four game-like formats, which teach word recognition, spelling, comprehension, and sentence construction. In Level 1, Bug would again work for 15-30 minutes each day, completing one or two sessions, depending on his mood.
Initially, I was surprised that Bug tested into Level 1, as his reading is so strong, but his spelling is not. This is where that individualized evaluation came into play.
What Did I Think?
Honestly, I'm not truly sure what I thought about this program. I know that Bug and I both were frustrated initially at the length of the evaluation, but I also know that that evaluation was both important and accurate. I was also a bit frustrated that so much time was being invested in having my child go back and learn "typing", but I also know that it is a very important skill to have. I guess I was just a bit surprised that this particular program also thought it an important skill to have, especially as this is touted as a reading program.
Some days when I was watching Bug use the program, I would expect him to get upset. The words he was learning were words that I know he already knew--to read, that is. But I think that learning to spell and type them were just the right challenge for him, because he would be very engaged in the game.
Did my son enjoy "playing" Reading Kingdom? Yes, very much. Some days he would even go longer than he needed to, mostly to get more points in order to open up a new reward.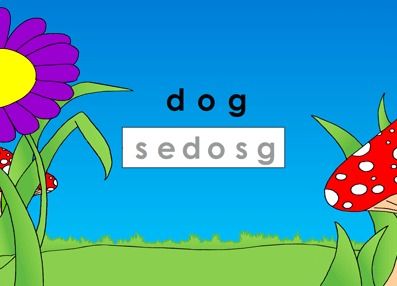 Did he learn? I think so. While it was hard to tell with his reading and comprehension, I have noticed an increase in his interest in spelling. While before he would ask me (relentlessly) "how do you spell xxxxx?", now he will try first on his own. When asked to sound out a word to try to spell it, he will actually try, instead of just giving up. His frustration level with writing / typing and spelling is definitely lower.
Will we continue to use Reading Kingdom in our homeschool? Yes, I think we will. It is a great way for him to continue to learn while he thinks he is just playing a game, and it will help him practice his keyboarding and spelling skills in a fun way.
Will I use it when I have to pay to renew my membership? I'm not sure. I think it will depend on how far Bug gets through the levels in this next year. I'm definitely impressed that he's done so well in just the short review period, and I love, love, love to see the interest he's taken in learning to write and spell.
What Did Bug Think?
"It was fun, but some words were hard to spell because they didn't give you any clues about it. I really liked how parents couldn't help and that makes it really funner. I liked the parent bird and the little bird." Bug, age 6
How To Try It Yourself:
I'll also send you over to look at some of my Crewmates' reviews to see what they had to say.