Wow! There is a busy month for us up ahead, both personally and here on the blog. While I won't bore you with our personal travels and details (until they happen and I get really good pictures, lol!), I wanted to give you a sneak peek at what good things you'll find on my blog in August:
I am part of The Old Schoolhouse's Five Days Series--there will be over 90 bloggers participating, with all kinds of homeschooling, parenting, crafting, and other kinds of series. Make sure to tune in beginning August 5th!
Upcoming Reviews:
We have been reviewing our little patooties off over the summer, and many of those reviews will show up this month. We've been using: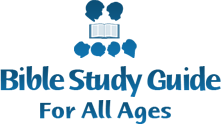 You'll get to hear about all of those, plus some others, over the next month!
I also hope to be part of the iHomeschoolNetwork.com's Not Back To School Blog Hop.
So, you'll be hearing from me bunches next month. Guess I'd better go get a head start on some of this writing!