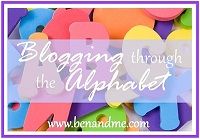 So...I'm still catching up from all of the picture-taking I did this school year, coupled with the lack of blogging about it, lol!
WAY back in April, we went to one of our local parks and recreation department's nature talks on Marine Mammals. Most of the others there were local homeschoolers, and it was the first time we had taken advantage of one of these programs.
It was really pretty interesting. We got to get "up close and personal" to some cool things (and yes, the trick is to now remember exactly what they were from the pictures...
REAL
, ladies and gentlemen, REAL).
This is a sample of krill (on the left) and something else (on the right)...
This is a skull of a bottlenose dolphin (thank you, Bug, for remembering)...
And in this picture, Bug is graciously helping the leader measure the true length of a blue whale. By the time they were done, it actually went around and around the exhibit hall!

All in all, it was an interesting talk that managed to hold the attention of all of my kiddos. And in a perfect world, it would have provided information that we all would have retained. Thank goodness for the six year-old's memory, huh?