I've been homeschooling now for four years, and I am constantly amazed at the tons and tons of resources out there for homeschoolers--that I've never even heard of!
That's one of the most important reasons that I am thrilled to be on the TOS Review Crew--I get to hear about some of these products, USE them, and then tell you all about them!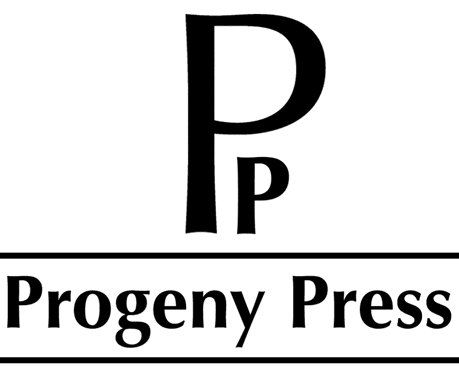 Like today's great find--
Progeny Press
. Progeny Press has created over 100 study guides for literature, for students from Kindergarten to 12th Grade. The study guides cover critical thinking, reading comprehension, and literary analysis--all from a Christian worldview!
Pretty intruiging, huh?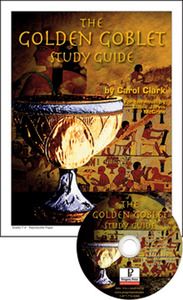 I thought so, so I was blessed to be chosen for this review to use one of their guides with Turtle, my 7th grader--
The Golden Goblet
. This study guide did not come with the book, but you can, however, order the books through Progeny Press. This guide is listed for Middle School grades (Grades 5-8), and it costs $16.99 as an instant download from the website.
What Did We Receive?
We received an easily-downloadable file that included three parts: the Read Me file, the Interactive Study Guide, and the Answer Key (**score!** I love answer keys!)
The Read Me file contained detailed information about how to input answers correctly, right into the study guide, based on what kind of computer you have. We did not use this feature--I simply printed out the pages of the guide that we were going to use on a daily basis, but mainly because our computer is quickly becoming heavily used. We fight for computer time!
The Study Guide for this novel contained 68 pages, and was broken down into several parts. There was a brief synopsis of the story and one of the author. There was then a list of suggested pre-reading and "as you begin reading" activities, such as learning to find geographical and historical background of the setting of the story (Ancient Egypt), taking a field trip to a pertinent museum exhibit, and beginning an Egyptian notebook.
After the Pre-Reading and As You Read activity suggestions, the guide is broken down into chapters. Each section concerns two chapters, and includes worksheets for vocabulary, questions and answers about the story itself, and deeper questions about components of the story--character's motives, or what they might be thinking about the choices they make. Some of the questions also lead back to Scripture--making the student think about what THEY think about what is happening in the story.
Different literary techniques are introduced, such as imagery, similies, setting, juxtaposition, and irony--and that's only in the first two chapters! The techniques are not just introduced, they are taught with examples from the story and then questions about why the technique is used, or how it is implemented.
At the end of each section, there are sample notebook projects and activities that can be done to enhance the study, such as visiting a jeweler's shop to learn more about the gold industry that is introduced in The Golden Goblet's world.
At the end of the entire study, there is an overview with questions about the whole book, an "After You Read" section with fourteen activity suggestions, and additional resources to get the most out of the study.
How Did We Use This?

Turtle and I used this guide together during our review period, but I could easily see how this can be used independently with a middle-school aged child. She and I read the book together aloud, and then went through the study guide activities as we finished the corresponding chapters.

As I mentioned before, I printed off the activities and worksheets, but these could just as easily be completed on the computer. Most of the time, I would ask the question and Turtle would orally answer, or we would have a discussion together about what we thought the characters were thinking or feeling.

We completed a worksheet or a section / day, although since we were reading aloud, the reading took a bit longer than that. Turtle also started a notebook to compile some of the additional activities that she was doing during the study.

What Did I Think About the Study Guide?

I loved it! Loved it! Actually loved it so much that it has now thrown me back into my "what-on-earth-am-I-going-to-do-about-next-year's-curriculum?" tizzy. See, I had Turtle all figured out, and one of those main things that I had figured out was that she was going to do Virtual School for Language Arts.

Yeah. Now I want to do Progeny Press Study Guides.

Oh, boy.

First of all, I really enjoyed the story, and it's not one we would have gotten to ourselves. I enjoyed reading aloud with Turtle. A bunch. Not that that had to be part of the Study Guide. I think, at this age, that this could be totally done independently, but I did enjoy the time with her reading together.

I also enjoyed having things all laid out for me. I love the idea of using a literature-based curriculum for teaching, but I'm not so good at figuring out exactly how to do it. Progeny Press has laid it all out for me, and has taken this novel and turned it into a two-month-or-so-long teaching experience!

With the vocabulary and review questions alone, it would be a good idea, but Progeny Press goes the extra mile and really helps the student make the connections to real-life situations--and Scripture!! This is a perfect tie-in for us in our homeschool, and our home. It always helps when my kiddos can see a real-life application of God's Word.

I also loved the variety and options of the activities. Hands-on projects, field trip ideas, creative writing--there was something for everyone and every learning style, making it ideal to use for additional children down the road.

What Did Turtle Think?

"It was really fun, and I really enjoyed the book. It was cool when we used the Study Guide, and I like the idea of having an Egyptian notebook. I liked doing all of the activities. The book was mysterious and exciting, but the chapters were really long."

Overall, this was a wonderful product that we both really enjoyed, and I'll be using more of these in the future!

My Crew-mates got to review Study Guides from all levels, so head on over and check them out: