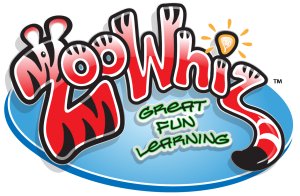 Zoo Whiz
is a free, online learning program for kiddos from ages 5-15. It builds skills in the areas of math, reading, word skills, punctuation, and grammar, all while the child works to build themselves their own zoo.
I don't know about you, but my little guys love using computer games in our homeschool, and they both love animals. Win-win, right? We were sooooo excited to be chosen for Zoo Whiz!
This program is set up for children, teachers, and parents to have accounts, and we used the child and parents account features in our review.

Zoo Whiz was simple to start up, and easy for my kiddos to navigate. When they log in, they are able to design their own cute avatars for their zookeeper, and then they can enter the activities.

Activities are split up into four areas: Learn and Earn, Milestones, Biodome, and Arcade. In Learn and Earn, the child completes learning activities in order to gain coins. The coins can then be spent in the Arcade playing games, or in the Biodome, where the zoo animals are bought and cared for. As children complete the educational activities, their education level on the bottom of the screen increases, although I am not entirely sure what else that means in terms of the game.

In Milestones, parents and children can dig a little deeper into the content of the learning activities in Learn and Earn. Parents can discover which skills their children are working on and which they are doing well with. Skills are broken down by age level and by pieces of the skill; for example, math is divided into numeration, addition and subtraction, multiplication and division, fractions and decimals, patterns and algebra, data, measurement, and space and geometry.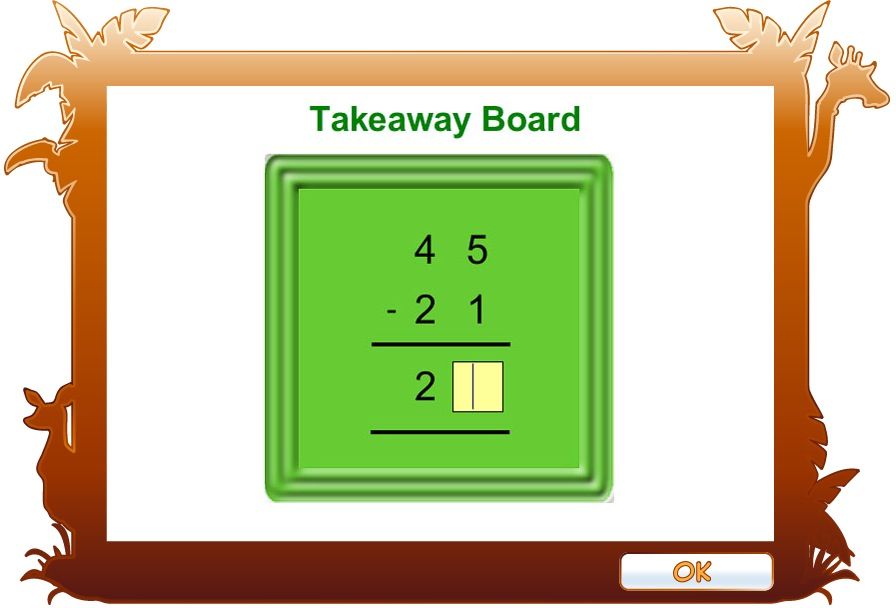 Parents are also able to set the content "age" for their child in each skill area through the use of their membership page. This was a great feature! I could set everything age-appropriate or older for Bug, while I could custom set a math age low for Firefly and a reading age much higher. That way she could play and learn without getting too frustrated with her math skills. Bonus!
One thing that could be a bit frustrating in the Learn and Earn section is that most of the questions are not read for the child. Bug is reading very well for a Kindergartener, and he was able to do these sections by himself. Six months ago, though, I would have had to sit with him to read him the questions. And if you are using Zoo Whiz in your homeschool to have one child work on something educational independently while you work one-on-one with another child, this could be pretty frustrating for you, too.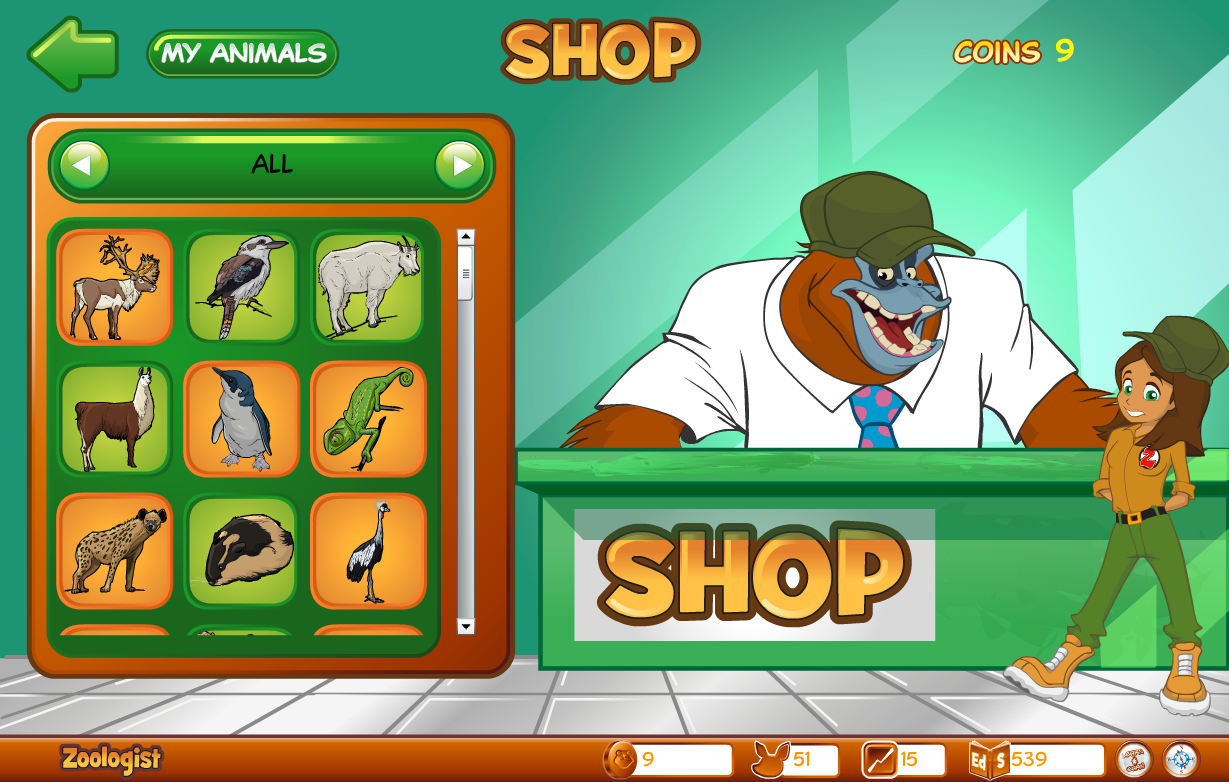 In the Biodome, children are able to use their coins to purchase animals for their collections. There are currently over 120 animals for them to collect, and once the animal is bought, children are able to learn all kinds of interesting facts about the animal. The one frustration that my kiddos had here was that, unlike some other online games where you can buy "pets" and such, these animals are not animated. They don't follow the child's avatar around and get dressed up in funny clothes. They are listed on a computer screen, with the facts about them on pull down tabs. Once over the initial disappointment, my kids were fine with this. I think they were just used to the other style.
In the Arcade, kids can use their coins to play games. Some of these games are educationally-based, but others are, as promised, just for fun. They have cute games, here, which held my kiddos interest. And it was always nice to see them in need of coins, and so headed back to the Learn and Earn activities in order to get some more.
Zoo Whiz is in it's beginning stages, from what I understand. It works great and is a great deal of fun, with no "bugs" that we noticed, but there are a couple of areas of the site that promise a lot more to come--more activities, more animals, more games, more features. I'm really looking forward to watching these additional features come, and being able to utilize them.
It is free to become a member, but there is also a
Premium Membership
for $59.95 for a year subscription, although right now you can save 75% and get a Premium Membership for just $14.95!

The Free Membership offers free Keeper access with basic reporting, as well as the ability to set age floor levels (setting your child's age for beginning each skill. That way your 12 year-old won't be asked to spell "cat"--unless, of course, that's what she needs to work on.)

Once upgraded to the Premium Membership, though, your child has unlimited access and the ability to purchase all animals for their zoo, not just certain selected ones, more arcade games, detailed progress feedback, premium integrated content selector, parent-created content selections (coming soon), and emailed progress reports (also coming soon).

Both of my children at home took advantage of the Premium Membership. This was a treat for them--they are used to having to settle for the free versions of most computer sites. And for computer sites, I think that Zoo Whiz's membership, especially right now, is a great value for the money. My kiddos really enjoyed using it, they learned from it, I felt good having them use it, and we will continue to use it in our homeschool.
Check out what my TOS Crewmates thought of their time with Zoo Whiz
here.

Disclaimer: As a member of the TOS Crew, I received this product, at no cost to me, in exchange for my honest review. All opinions are mine (and my kiddos!)