If you're anything like me, there are some subjects that just seem to fall by the wayside in your homeschool. You know--you cover all the basics with reading, grammar, spelling, and (ah, yes) math, but Friday comes and it's time to "Nature Journal" and you're just beat.
(Is that really only me that feels that way?)
Music and Art are two of those subjects in my home as well. Luckily for us, Bug is not so much inclined toward artsy stuff, and I found an amazing Art Class for Firefly, where all I have to do is write the check and bring her there.
We've not always been so lucky with Music, and both of my homeschooled kiddos really, really like to pound around on our piano at home. For a while this summer, I found a really sweet girl to come in and teach them once a week. They loved it! She was great, and I got to cross "Music Lessons" off my list! Win-Win!
Yeah, then she went away to college. Don't you hate that?!
But, in the wonderful way that God has of providing for us, just about that time I was offered a chance to review Kinderbach and their iPad app.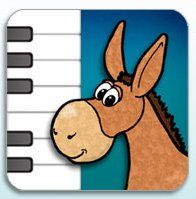 This is Dodi the Donkey, and she is one of the cute characters that help teach little ones their piano keyboards!
Kinderbach
is a company that believes that "starting early with music and piano for children is the best thing you can do for your child's brain development." As a former Child Development Specialist, I would tend to agree with the starting earlier is better mentality, as well as the importance of music to healthy brain development. To go along with this premise, the Kinderbach programs are geared to children ages 3-7.
There are a few different programs that Kinderbach provides: Kinderbach iPad or iPhone apps, Kinderbach at Home, and Classroom Kinderbach. For our review, we received the
iPad app
, although we also had a brief opportunity to examine the online program, while the app was being updated.
The iPad application that we received, which was the
School Version
, offers the first three levels of Kinderbach, each with ten lessons. There are also six learning games included, and the website states that this can work as an entire year of piano instruction.
We had a lot of fun with this program. We typically used it in a group setting, after lunch, in our "fun time". Both Bug (5) and Firefly (9) used it, although Firefly was "technically" over the recommended age range. Normally we watched the video of the lesson, which was usually very short and had fun, catchy songs included in it. So catchy, in fact, that many times I was asked to play the video over (and over) again so that the kids could run around like crazy people and sing the songs. (Just being real here, guys!)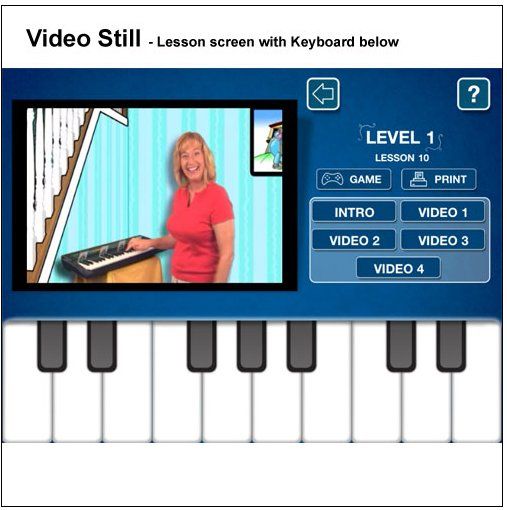 After the lessons, each of my children got to have a turn picking a game to reinforce the learning. The games are very much sequenced from very simple skills to much more involved skills, such as recognizing rhythms and learning the names of specific piano keys. There was one game that did not work well--it kept crashing when we tried to use it, and would shut the program down, but evidently that is an Apple problem that Kinderbach is aware of and is continually in contact with us to let us know they are working on it.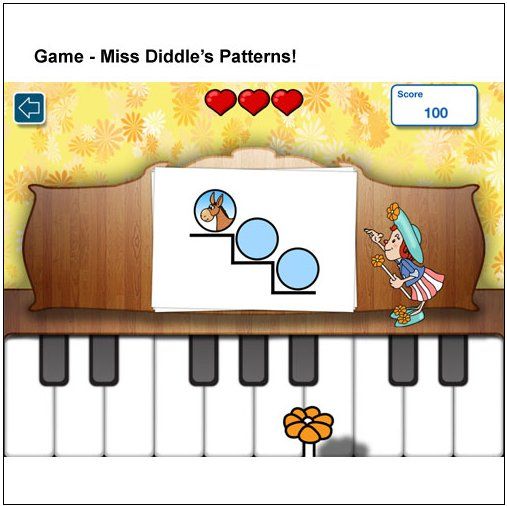 Both of my children really enjoyed this program, would ask to do it regularly, and very often wanted to do more than one lesson at a time. It starts with some very basic concepts, such as differentiating high notes from low notes, and carries them right on up, so that they are shortly able to play simple and familiar songs. There is a keyboard right on screen in the app, and it plays some very realistic piano tones!
I enjoyed this program for a few reasons. First of all, as I mentioned, my kiddos have had some piano instruction, but I wasn't able to have anything more formal set up for them probably until their teacher comes home for a summer break. I felt like this was perfect to help carry them over. It reinforced some concepts they had already learned in a simple, concrete, FUN way, and introduced some new ones that they will continue to work on. Second, did I mention it was fun? To me, that is the most important part of introducing music instruction to young children. When my kids are asking for their piano lessons and singing the things they are learning well after the lesson is over, they are having fun. If piano is fun for them, they will want to continue with it. At this point, fun and laughter is what I'm aiming for.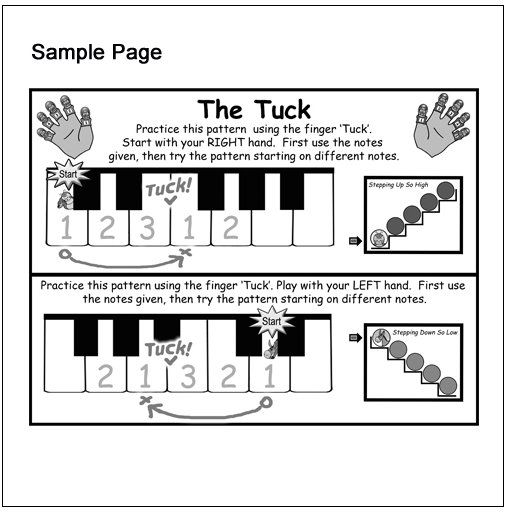 One thing that didn't work so well for us were the printables. There are printables shown on the videos in the app, and they are mentioned for the child to complete them. However, in order for us to have accessed them, we needed to have an AirPrint capability with our iPad, which we do not. My kiddos were not extremely happy when we weren't able to get them. You are able to buy the
printables
separately for $1.99 / Level. As a side note, while we were using the online program when we were waiting for the app, we did have access to the printables. Both of my kids were thrilled with them, so I may go ahead and fork out the extra to get them their own sets to have.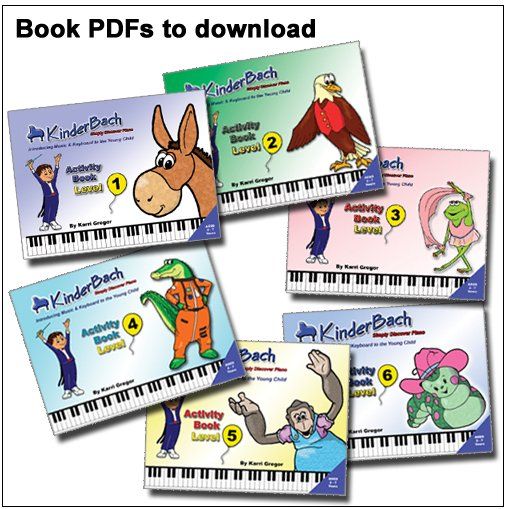 If you've heard enough to want to try KinderBach for your own homeschool, might I suggest you try the
Free App
right now? That way, you will get the first game and the first two lessons for free, so you can be hooked on it just like we were! You can also buy the lessons one at a time if you would rather do that.
In order to get the whole set of lessons available for iPad, you need to download the
Classroom KinderBach: School Version.
That is what will get you all six games and Three Levels, and right now it is only $26.99. The best part? Once you download the lessons, they are on your iPad forever!
**UPDATE**
KinderBach has now offered a special discount to my readers! If you enter the coupon code TOS_crew2012, you will receive 30% off of any order, whether for homeschool, classroom, online, or DVD versions of the program! The coupon code is good until 12/31/2012.
If you would like to get an idea of what my Crew-mates thought about this program, or what the other KinderBach programs look like, check it out
here:
Disclaimer: As a member of the TOS Crew, I received this product, at no cost to me, in exchange for my honest review. All opinions are mine (and my kiddos!)