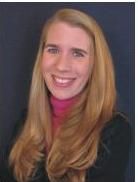 Amy Puetz (Pitts) is a homeschool graduate, a Christian, an author, and a history buff! She also is the owner of
Golden Prarie Press
, which publishes several living, Christian, historical books.

We had the opportunity to receive the e-book version of
Heroines of the Past Bible Study
, which is a thirteen-week study of real girls and women from history who displayed Godly virtues and strength.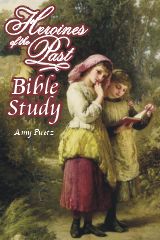 Heroines of the Past Bible study was originally created to be used by a mother and daughter, but it can be easily adapted for either a personal Bible study or a large class study.
We used it as our family Bible study, our morning devotion time, including me, Dad, our 12 and 9 year-old daughters, and yes, even our 5 year-old son. Each
lesson is listed by Week and Day, using a 5 day week for all thirteen weeks.
All of Ms. Puetz's lessons begin with a captivating historical story. It is very obvious that the author has a passion for history. She is able to tell the stories in a clear, fascinating manner, although my children tended to become confused in the very beginnings of the stories. I would often stop to give them a little more historical background about the main characters before we would go on.
After the stories, there is a Bible Memory Verse, which we are encouraged to write on an index card and work on throughout the week. There are also questions about the story, testing both comprehension as well as application, especially when asking what virtues the characters in the stories displayed.
After the simpler questions, there are suggested Bible verses to look up and read, each day's verses tailored to the specific lesson, and then questions regarding those verses. After all of this study time, there are more questions regarding practical applications of the lesson to our everyday lives as women / girls who are also working to live Godly, virtuous lives.
Many of the stories continue on through two, three, or more lessons, giving us a more in-depth look at the characters and their struggles and strengths.
There is another piece of this Bible study, and that is the "box of visual reminders". Ms. Puetz encourages us to make a special box during the first day of the study, where we can put things throughout the study that serve to remind us of some of the stories or verses we learn about.
The book is technically all that is needed to complete the study, along with a Bible, of course. The "visual reminder box" would be a wonderful keepsake, but we did not use it during our review of the book. I would also encourage users to create notebooks for each person using the study, so they can keep track of their Scripture Memory and answers to the questions, but also so they can make notes on some of the application questions too.
As I mentioned before, we used this study as a family, during our morning Bible time. When I continue to use it, I will use it as a one-on-one tool with my older daughter. I feel like it would be much more beneficial that way, as the book is definitely geared more toward a pre-teen - teen and adult age. Although my younger ones enjoyed the stories and were able to make the connections between the women and the Scripture verses, I think it would be much more powerful as a mother-daughter learning time.
I really liked the stories of the women; well-known heroes like Florence Nightingale and lesser-known ones, like Grace Darling. They were inspiring and faith-filled role models, which is important for our daughters, especially during these days. I enjoyed that the lessons were broken down day by day, with the appropriate Scripture verse included in each lesson. I LOVE the memory box idea, and can't wait to use that with my Turtle.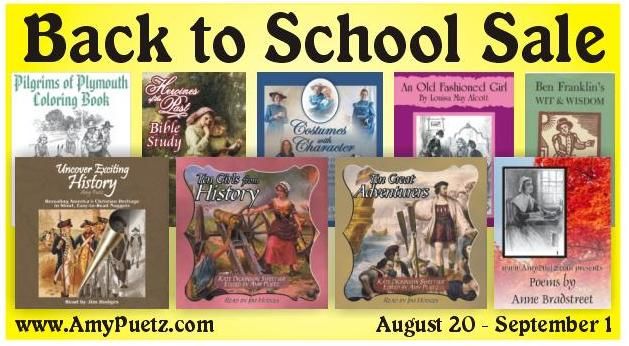 Right now, the ebook version of Heroines of the Past Bible Study is on sale for $21.60 in Amy Puetz's
store
. This is a great price for a semester's worth of truly valuable curriculum.
Don't just take my word for it, though!
Check out
what my other Crewmates thought of Ms. Puetz's products!
Disclaimer: As a member of the TOS Crew, I received this product, at no cost to me, in exchange for my honest review. All opinions are mine (and my kiddos!)